We Have New Siberian Kittens!
"S" Litter Siberian Kittens arrived on May 12, 2016
Four adorable babies arrived to Nikolasha and Galena on May 12th. They are all color-points!!
Individual photos will be posted on the kittens page once their eyes open.

---



​Our "Q" Litter is here!

Four sweet babies arrived to Dylan and Safari on February 16, 2016.



Our "P" litter kittens were born February 1, 2016
to Dylan and Chrissy
4 brown-mackerel-tabbies

---
Matching triplets in blue-tabby-point from our "N" Litter
The triplet kittens pictured are Natalya (left), Nala (center) and Nadia (right).


At 3.5 months, Siberian Dynasty Skye is living life to the fullest at her new home in Nevada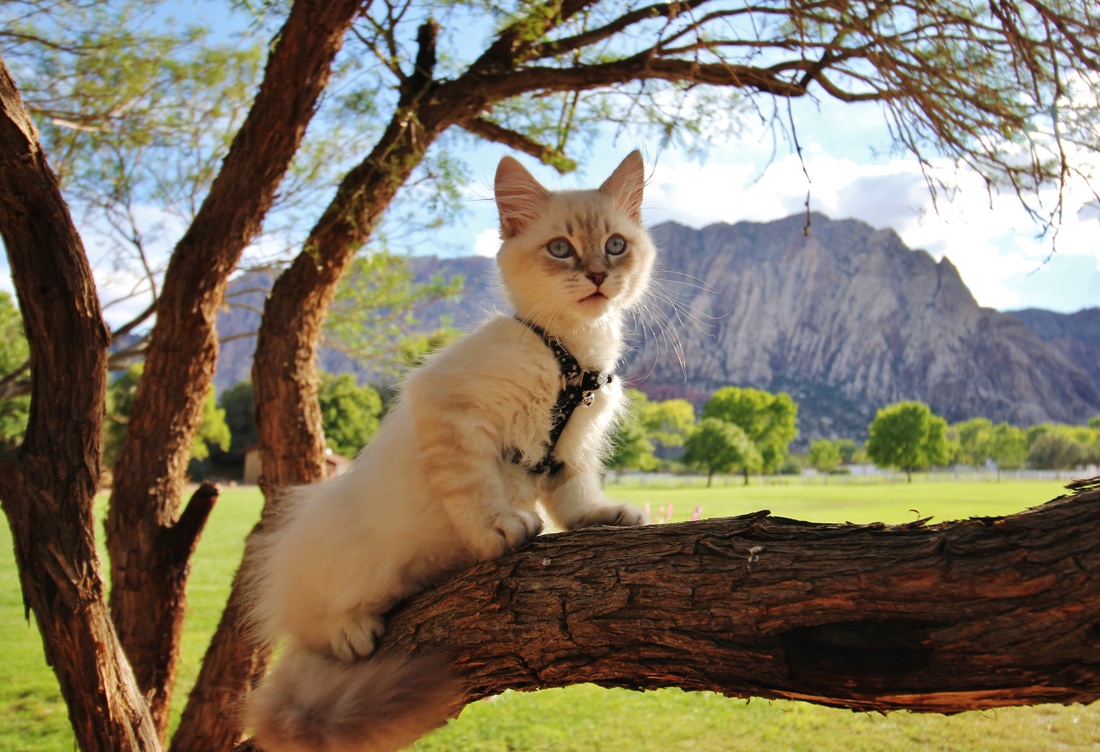 Photo courtesy of Hai Phan Hyphen Photography
---

One Dozen Delightful Darlings

| | |
| --- | --- |
| We had a record-breaking litter of 12 kittens. There are 5 boys and 7 girls in Litter N, the "Dynasty Dozen". These kittens have all gone to their new homes in California, Idaho, and Wisconsin. | Proud mama Bella with her twelve darlings. |
---
2015 Kitten Litters
---
---
---
---

Previous Litters of Kittens
| | |
| --- | --- |
| | Please go to our kittens page if you want to see some of our previous litters of kittens. |
---
How much is a Siberian Dynasty kitten?
Our purebred pedigreed Siberian kittens are $1150. They will come to you spayed or neutered and with vaccinations current for their age. They will be ready to go home at 12-14 weeks old. They will be extremely socialized as each and every one is personally raised by us with loving care. They will also be litter-box trained. A non-refundable deposit of $250 will hold your kitten today. Please contact us by email if you want to do an allergy test with one of our cats/kittens.
Specializing in Russian Lines
Registered with TICA and CFA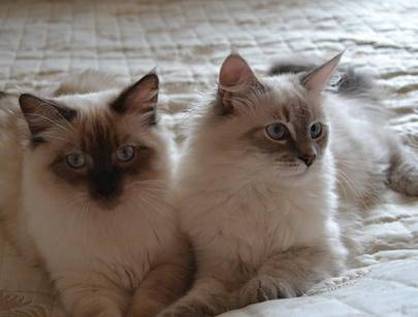 Most of our Siberians were imported from Moscow, Russia. The cat pedigrees were carefully checked for championship lines. We are a small, family-style cattery and only raise a few litters a year in order to give plenty of love and attention to each kitten. Our cats are given the love, care and respect that you would give to family members. The parents of each litter are carefully chosen. Our goal is to advance the breed characteristics of the wonderful Siberian.
---
Photo courtesy of Tatiana Beilina.
About the Breed

The Siberian Cat is native to Russia, where their triple layer coat and bushy tail have long protected them from the cold weather. Siberian cats were first imported into the U.S. in 1990. Since that time, many claims have been made that the Siberian is hypoallergenic, and produces less
Fel d1 than other breeds. We would encourage allergy sufferers to test their reactivity to an individual kitten or its parents and make their own decision. We welcome home visits to our cattery, or will do a "t-shirt test' by mail.
The Siberian is a strong and powerfully built cat, with strong hindquarters and large, well rounded paws. They have barreled chests and medium sized ears, broad foreheads, and stocky builds. Males average 12-18 pounds and females 7-12 pounds. The Siberian's personality can be very dog-like. Our cats like to run and greet us at the door. They have sweet chirpy voices and love attention.

Who We Are

We have been animal lovers all of our lives and owned both dogs and cats. We love the Siberian breed for their great personality, stamina, and beauty.
We currently breed and show our Siberians from our home near Boise, Idaho.

---

Glenn & Cheri Dixon
Co-owners of Siberian Dynasty


With Thanks
We wish to acknowlege our TICA mentor, Sue Case of Prekrasne Siberians. She has been of invaluable assistance with her expertise of the Siberian breed. Sue, we thank you and appreciate you!