New Baby Siberian Kittens Have Arrived !
Our next litter of Siberian Kittens
​is expected in the fall/winter of 2017-18
See "Our Kittens" page for many pictures
​of our darling baby kittens ​
Yes, Your Siberian Kitten Can Be Leash-Trained!
Our Latest Siberian Kittens!
"S" Litter Siberian Kittens arrived on May 12, 2016
2015 Kitten Litters
How much is a Siberian Dynasty kitten?
Our purebred pedigreed Siberian kittens are $1150. They will come to you spayed or neutered and with vaccinations current for their age. They will be ready to go home at 12-14 weeks old. They will be extremely socialized as each and every one is personally raised by us with loving care. They will also be litter-box trained. A non-refundable deposit of $250 will hold your kitten today. Please contact us by email if you want to do an allergy test with one of our cats/kittens.
Specializing in Russian Lines
Registered with TICA and CFA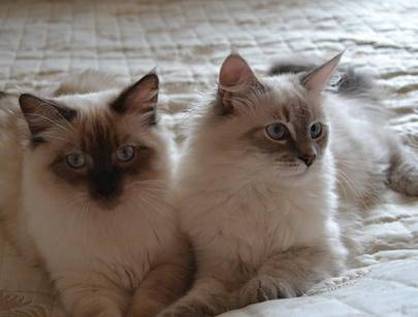 ---
With Thanks
We wish to acknowlege our TICA mentor, Sue Case of Prekrasne Siberians. She has been of invaluable assistance with her expertise of the Siberian breed. Sue, we thank you and appreciate you!